We create the right solution for your specific needs.

Our design teams of industry experts utilize state-of-the-art 3D tools that bring your solutions to life.

Full Turnkey Safety Controls and Integration
Axccellus provides turnkey safety integration, including point-of-operation guarding, safety rated devices and controls that follow current OSHA and ANSI guidelines'

Free standing or structure-dependent fencing is our business, our same expert design teams providing complete safety and security solutions. Whether your goal is to keep employees out of controlled areas for inventory or simply protect them from dangerous chemicals, our security fencing is the right choice.

Stand Alone Safe Component Installation and Integration
Axccellus specializes in full safety control upgrades including machine controls and safety panels that are UL508A compliant and feature redundant safety components. We also specialize in "SAFE MOTION" projects requiring programming machines for safe mode, p.m. schedules and other day-to-day access needs.
Our Products
When it comes to custom safety solutions, no environment is too harsh. At Axccellus, we pride ourselves in using materials that can withstand the harshest production environments, choosing from a variety of materials tailored to each application. Whether you are located in a wash down, caustic splash or food-grade environment, we've got you covered.
Unique and Distinctive Solutions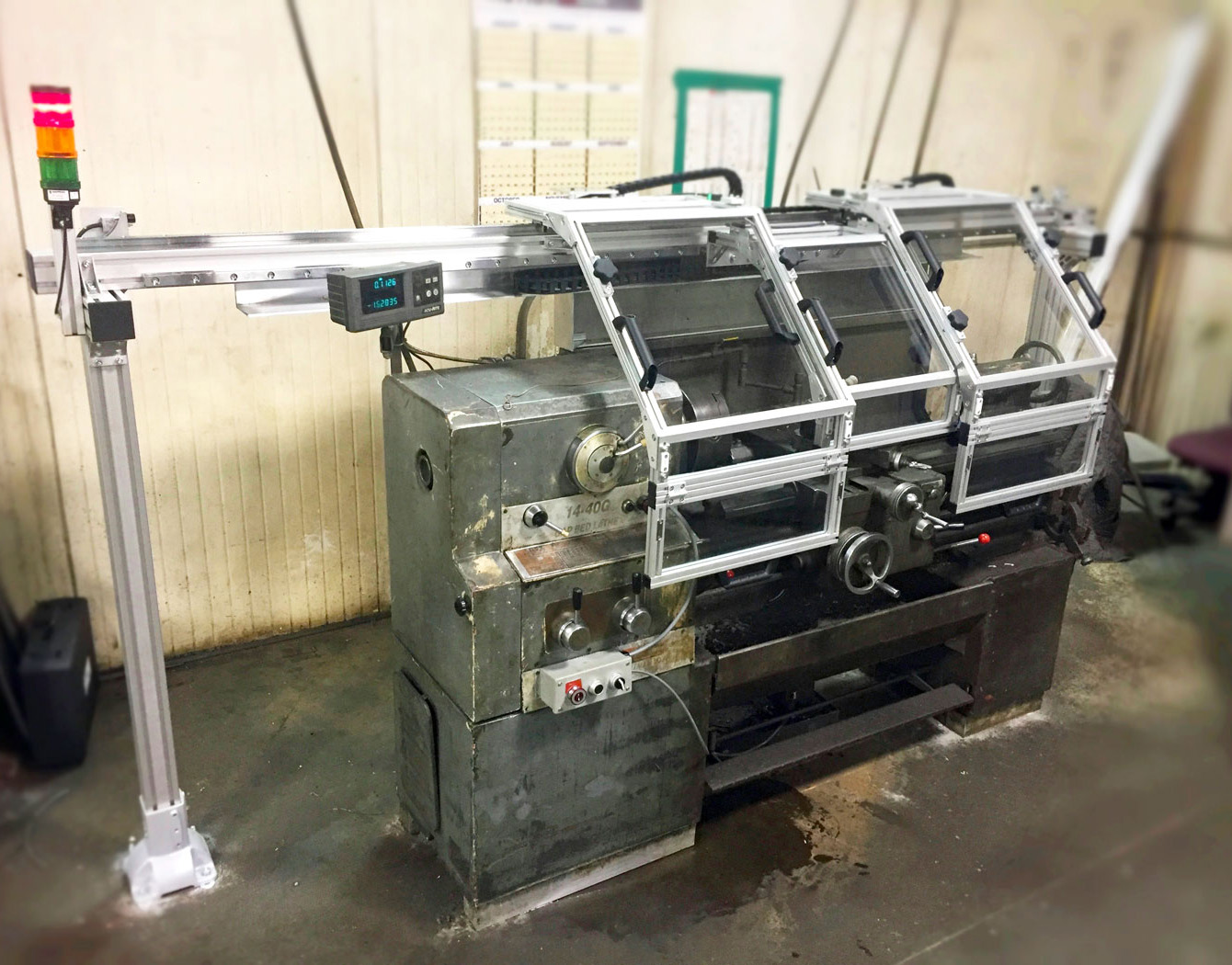 Unique and Distinctive Solutions
Fully integrated lathe guarding system that works in sync with the machine. Allowing the operator full access to do his work while protecting from any hazards.
Guarding Structures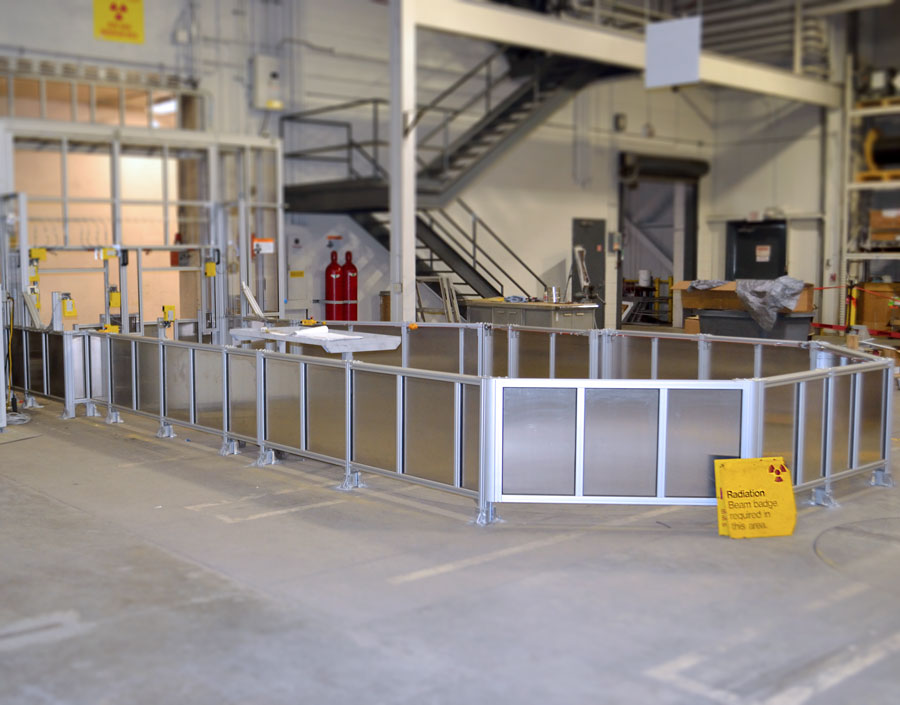 Guarding Structures
Complex design with multiple redundancies to provide safety in a high radiation application. An intricate combination of hard guarding, single key system, sensors and light curtains ensure no entry is possible for anything other than the production parts during operation.
Ergonomic Design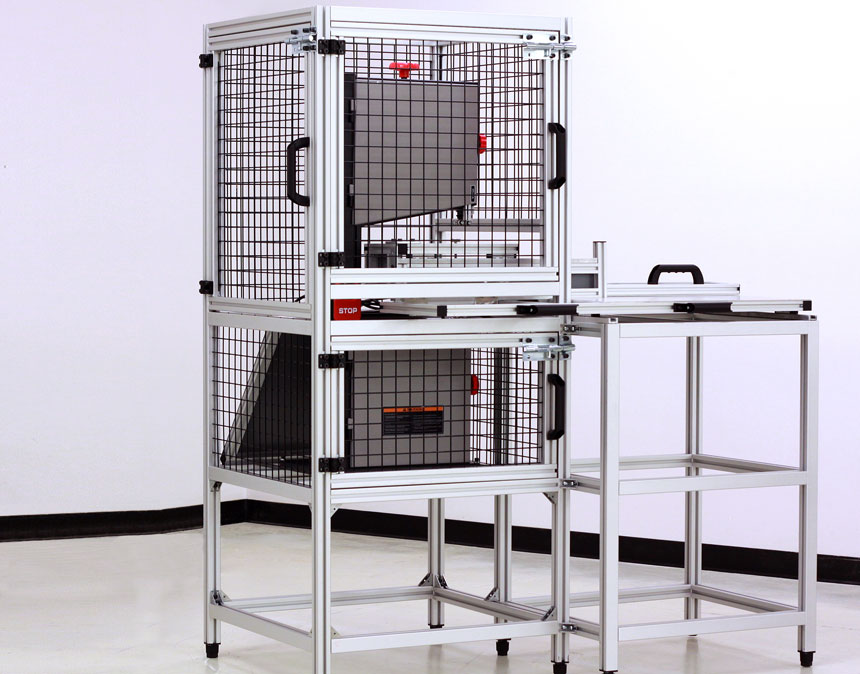 Ergonomic Design
Mobile fencing work station.
Perimeter Fencing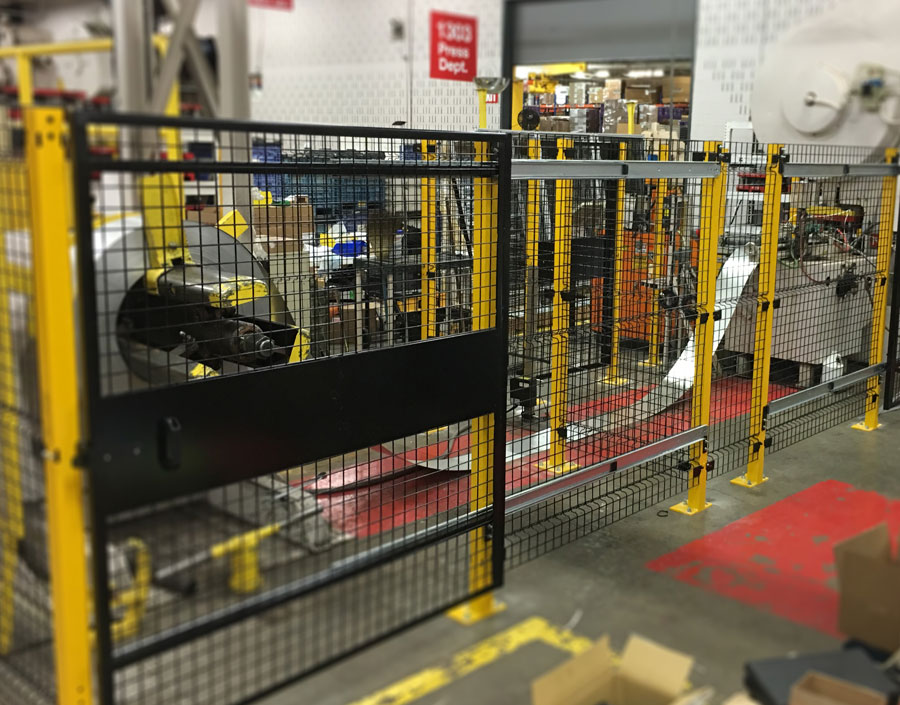 Perimeter Fencing
Completely custom integration of fencing, light curtains and area sensors maximizing safety and productivity.
Machine Mounted Guarding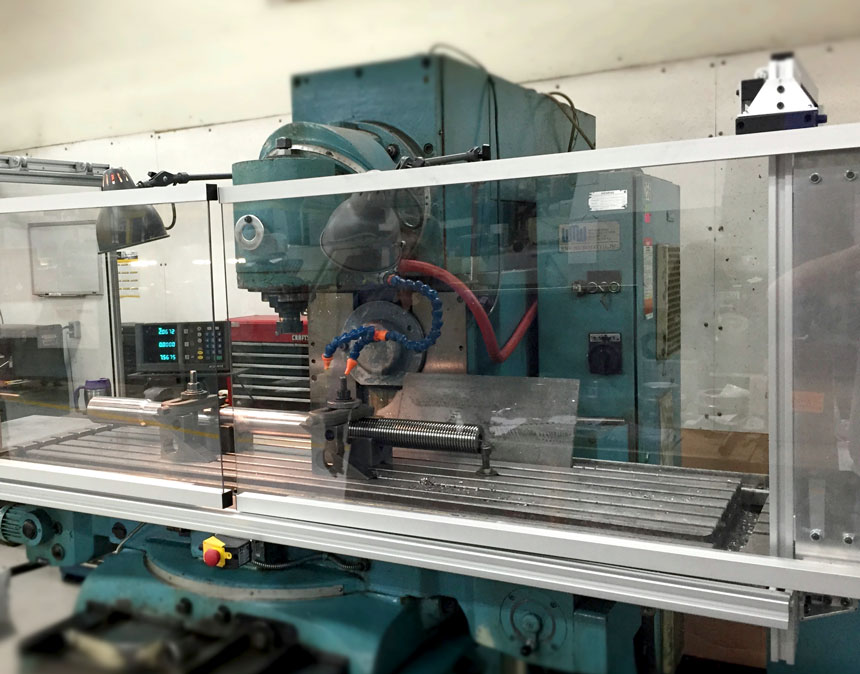 Machine Mounted Guarding
Fully integrated Milling machine guarding and controls with an E-Stop circuit.
Safety Electronics & Controls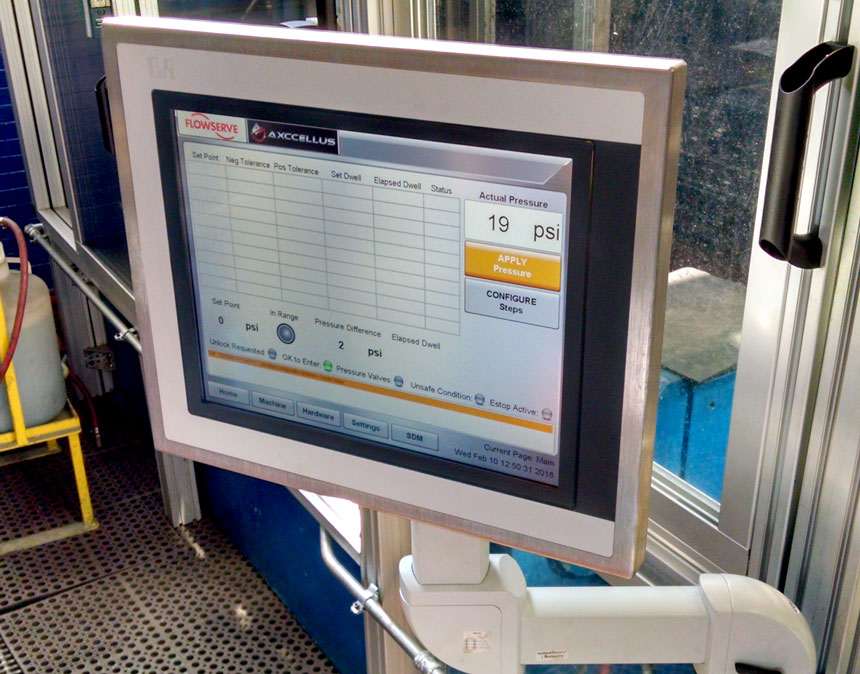 Safety Electronics & Controls
Safety Custom controls designed to ensure safety in a high pressure testing environment.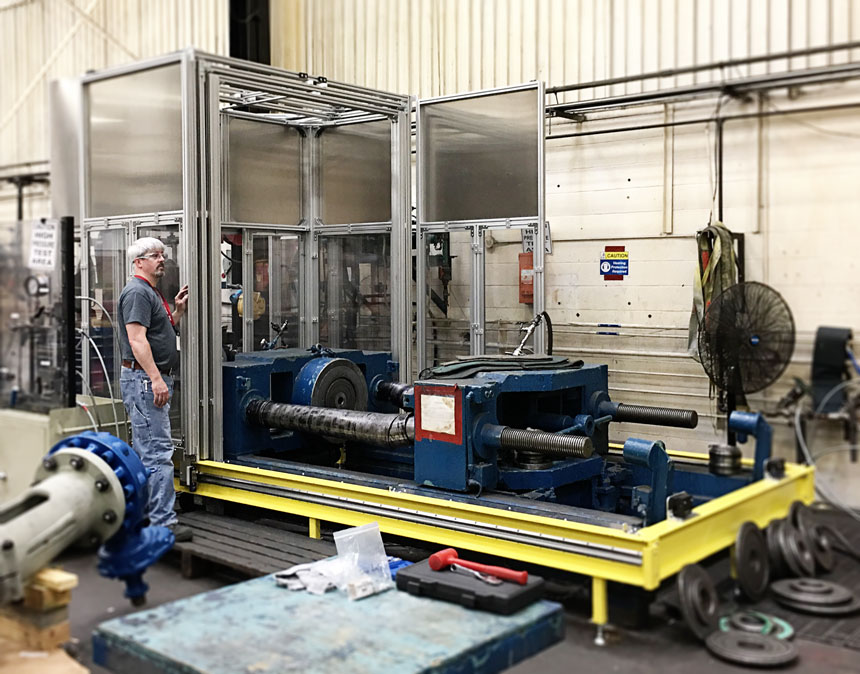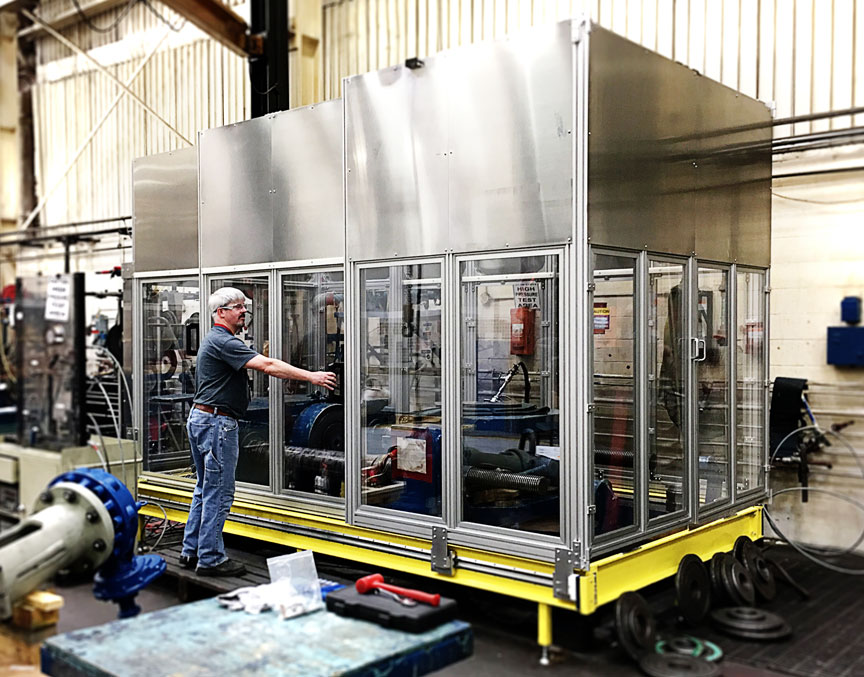 High Pressure Testing and Blast Resistant Structure
Complex design allows the guarding system to be fully enclosed during operation and fully open for loading and maintenance. Additionally, electronic controls and camera system take the operation to the next level.
When it comes to safety no project is too small or too large. Safety is always important, especially if it prevents even a single accident. That is why working with Axccellus should always be your first choice.
We consult with your management and budget teams, floor supervisors, plant managers and individual machine operators, gathering as much input as possible to ensure that our solution is the right solution.
Creating safety solutions that protect your valuable operators is one thing —creating solutions with minimum to no impact on machine throughput while remaining cost effective is another.
This is what sets Axccellus apart! Understanding OSHA regulations, we provide user-friendly solutions and offer full safety audits.
If you have a machine that has multiple touch points, special  operator interaction or simply includes a lot of moving parts at any given time, Axccellus can help.
When you engage with our team, you get uncompromising value. We pride ourselves in taking on projects that other companies cannot or will not do.
While we do have standard solutions for a variety of machines, every project we undertake requires some level of machine-specific customization.
Whether you have a simple industrial drill press or a complex honing machine with vision inspection, we've got you covered. Axccellus handles all types offacility safety projects, as well as standard, controlled fencing of inventory or other secure areas. We deliver.
Axccellus is vertically integrated, our in-house design team dedicated to creating the right solution for your specific needs. Using our SolidWorks 3D program, we provide detailed concept and production drawings.
We first construct safety cells at our facility, ensuring a good fit and fully testing all electronic controls. This allows for minimal disruption on your production floor and gets your machines back up and running quickly.
Additionally, Axccellus provides turnkey safety controls, including but not limited to touch screen controls, HD cameras, door locks and light curtains. No project is too small or too large and location is never an issue. We install nationwide and internationally.
What really sets us apart is our customer satisfaction. Let us put you in touch with any of our valued customers happy to share why they believe Axccellus is the best solution.
If you have an active project, have a project coming up or are looking for a safety audit, drop us a line and let us show you first hand how we excel and why our customers stay with us.